As an OEM supplier, we produce in accordance with the requirements of the GMP and ISO 13485 in controlled areas or clean rooms (ISO class 8) predominantly for our customers in the medical technology, diagnostics and packaging industries. We realize individual projects from the first draft of ideas, to the product development, mold making, production of injection-molded parts or extrusion, the automated assembly to the customization, sterilization and logistics — all made in Germany.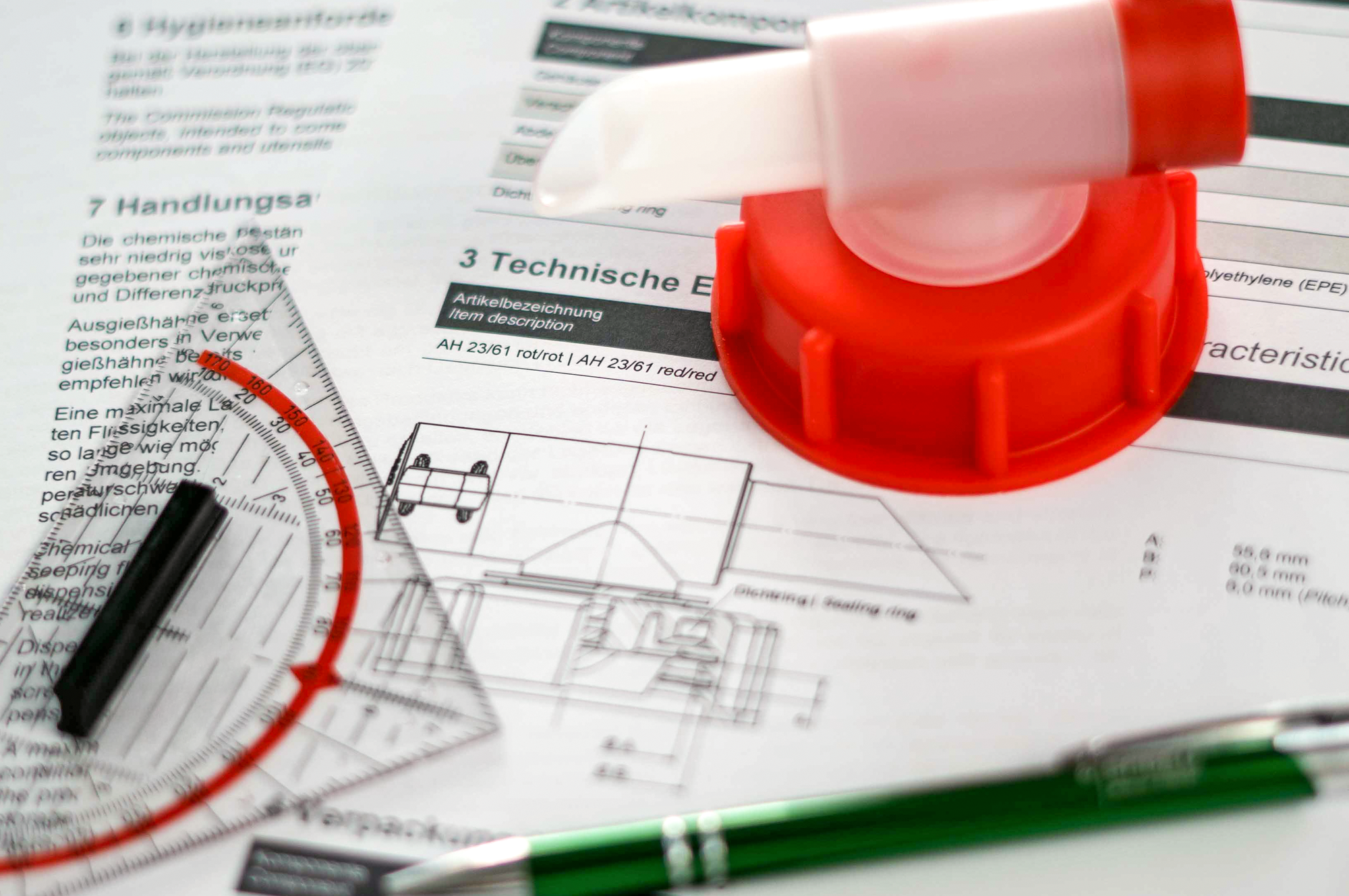 From injection molding tools to assembly – SABEU plastic components are made in our new and ultramodern plant which includes its own tool shop in Northeim, Germany. As a medical technology, biotech and laboratory diagnostics system vendor, we work under clean room conditions and guarantee our customers highly precise solutions for every application.
The possibility to develop and manufacture molding tools, membranes and injection-molded parts, and to process them further into the final packaged product, enables us to provide our customers with outstanding quality, safety, simplified sourcing processes and hence fast workflows and optimized cost structures.
In our state-of-the art mold manufacturing division equipped with CNC-controlled processing machines, we are building new injection molding tools and also maintain, service and repair all our molds. We manufacture slide tools, jaws and unscrewing molds among other things.
The mold design is the very heart of the individual injection molding process. Ultra-precise tools for the injection molding process are the basis for a reproducible and validatable production of complex components in large quantities.
We produce a variety of mold tools​:
Highly precision coated molds
Multi-component molds
Hot runner molds
Multi-stage molds
Rotary tools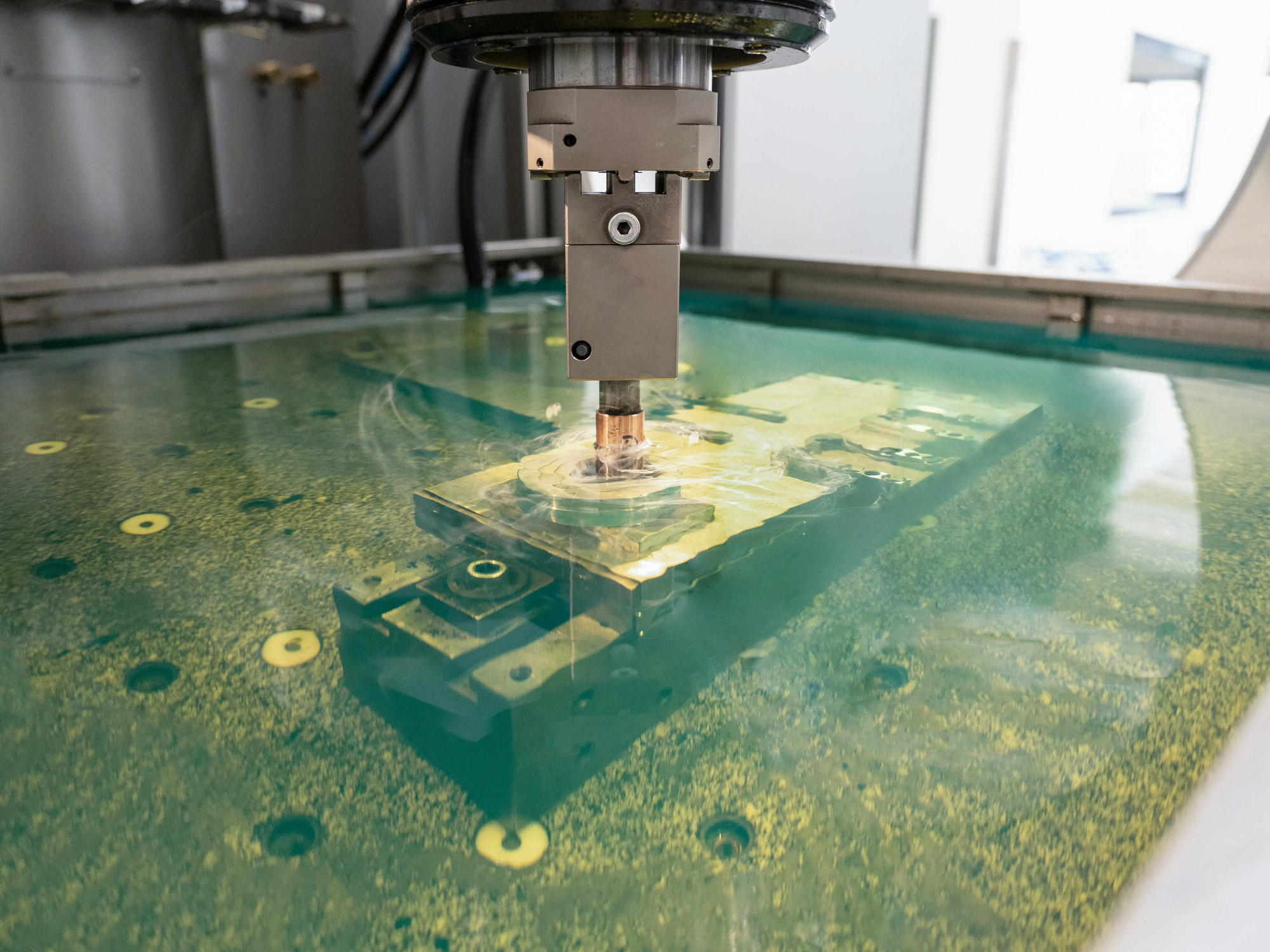 As a system supplier for the medical technology, biotechnology, laboratory diagnostics and packaging industries, we stand and both for diligence as well as efficiency in the processing of plastic components and membranes. The reproducible manufacture of components in high numbers using ultra-modern, all-electric injection molding machines is one of our core competencies and allows the manufacture of components with the highest degree of precision. The subsequent assembly and customization are fully integrated in our plants.
The procedures include multi-component injection molding, in-mold decoration (IMD, IMF), injection embossing, thin-wall molding, micro-molding and extrusion. Production takes place in ISO class 8 clean rooms as well as controlled areas using injection molding machines between 100 and 2,750 kilo newton.
Clean room and automated assembly
We design and build customized equipment for the assembly processes on the basis of DoE's and our own specifications. They guarantee a high degree of availability and a safe, economic assembly of the products in clean rooms and controlled areas.
We create our own designs for:​
Assembly lines
Rotary systems
Linear systems
Automatic testing devices
We manufacture in the following processes:​
Component assembly (fully automated, semi-automated or manual)
Ultrasonic welding
Thermal bonding
Friction welding
Edge over-molding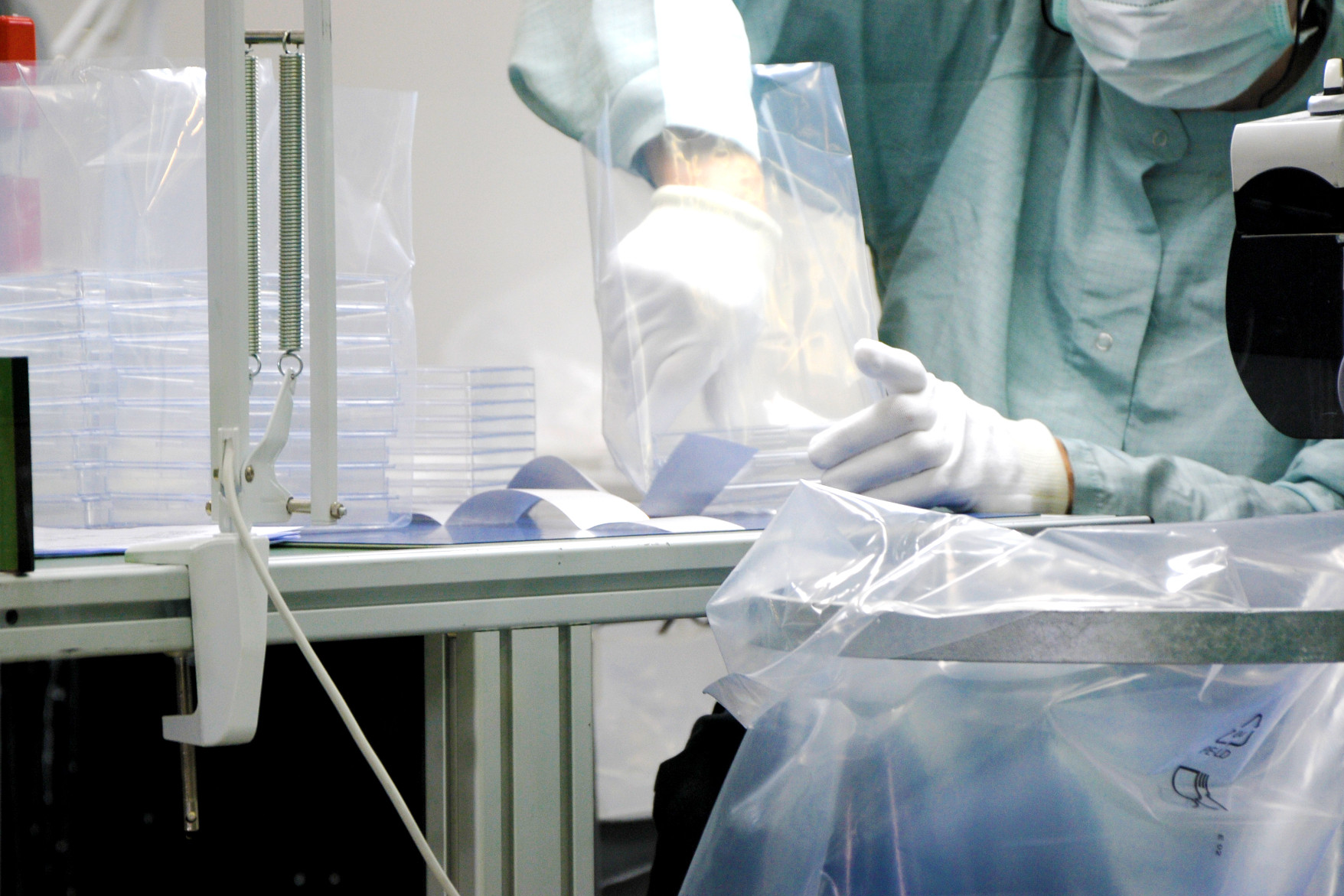 We refine the finished parts with imprints, laser inscription, metal-coating and other methods. The same quality requirements apply to the refinement in mass production as to the production of the individual components. Upon request, we will integrate camera systems into assembly lines and make sure that the products are perfect and the labeling is applied to the proper position. Depending on the needs, various processes can be conducted after or during the assembly procedure:
Laser inscription
Imprinting
Coating
Joining
Ultrasonic welding
Friction welding
Thermoforming
Packaging
Blisters
Pouches




We are familiar with all common sterilization methods and will help you select the suitable method for your product. Common processes are gamma, e-beam or ETO.